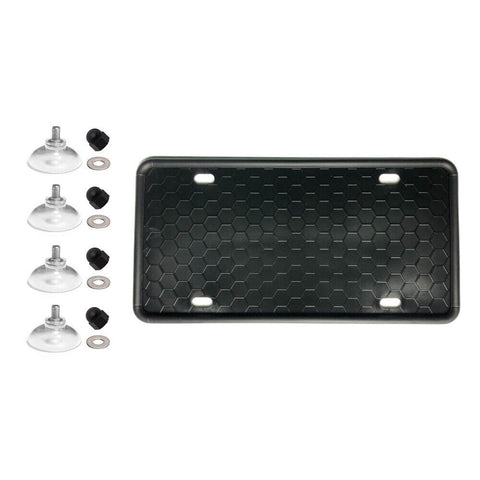 Suction Cup License Plate Holder
This set includes a sleeve to hold your license plate and suction cups to mount it.

THE SLEEVE - This is made of black silicone which is silent--as opposed to plastic frames which rattled when moved.

THE SUCTION CUPS - These are strong enough to secure the sleeve and plate, but simple to remove when the plate isn't required.

SHIPPING - It's free within the U.S.

RETURNS - If this doesn't work out, you may return it within 30 days for a refund.
QUESTIONS - You can reach me directly here: chris@runhundred.com
Thanks for looking!